Why Culture by Choice™
We are passionate about people. We are passionate about results.
We help organizations identify, discover and nurture an organizational culture that deserves the passion and creativity of the people who work there and consciously elicit the very best that people have to give.
A culture where people are not overlooked or underutilized. A culture that increases capabilities and makes space for people to show up, as they are, where they are, providing a safe, supportive environment for feedback and respectful, honest conversations.
A culture with leaders who have crystal clear vision and the courage to ask the hard questions but not have all the answers.
We are achieving this with our clients through facilitating the development of healthy "Cultures by Choice™". We guide the development of these cultures through scientific tools, research, information and coaching to help people understand and leverage their uniqueness, pulling forth the full capability of the organization.
Those business, educational and community leaders who have aligned with our passion for people, are on the path to developing a Culture by Choice utilizing an integrated talent management approach within their organizations.
Our Guiding and Operating Principles
Our organizational purpose is best summarized by our GUIDING PRINCIPLES and reflected in our OPERATING PRINCIPLES.
| | |
| --- | --- |
| GUIDING PRINCIPLE | OPERATING PRINCIPLE |
| Be an organization that makes an impact. | Make things happen! Ensure you have the right people in the right positions, aligning their talent with organizational goals and objectives. |
| Create a winning culture. | Create an environment within an organization that allows people and the organization to thrive. |
| Tackle the larger problems, the core issues. | Identify blind spots and create a simple pathway so an individual or team can move forward, grow, and achieve their goals and objectives. |
| Open up to abundant thinking and action. | Be the artist that creates abundant possibilities for our clients. |
| Provide a safe platform for feedback and open dialogue. | Commit to helping our clients build an organization of integrity with open and honest communication, leaving nothing left unsaid. |
| Invent the future. | Be a process creator designing and delivering a roadmap that gives our clients and their teams access to maximize their potential and create results. |
The Culture by Choice ™Team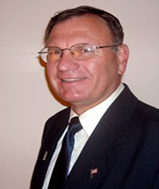 Jay Newman, PhD, Founding Partner
Sturgis, Michigan
Jay has a passion for assessing talent and using the knowledge gained through that assessment for building highly productive teams. Through his years as a coach, teacher, and school administrator, Jay proved his extraordinary ability to get teams to work together like a well-oiled machine. His basketball coaching years, although short, exemplify his ability to get the most out of a team. His record of 107 wins and 7 losses sets a standard equaled by only a few high school coaches. He applied these same skills as a Superintendent and High School Principal. In every situation, otherwise disconnected groups of people came together to achieve things other schools only dreamed of doing.
Since his retirement from education in 2006, Jay has truly hit his stride with Culture by Choice™. As a talent assessor and team builder, Jay has worked with individuals, new employees, and leadership teams in businesses both large and small. Those businesses have demonstrated consistent and sustainable growth utilizing the knowledge and coaching they have received. In addition to this assessment and coaching work, Jay serves on numerous Boards and Committees locally and statewide and is the Founder of FAFSOM (Family and Friends Supporting our Military). Jay is also an accomplished speaker and is sought after to provide Key Note addresses for a variety of industries.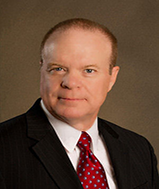 Larry Hake, Founding Partner
Lake Geneva, Wisconsin
As a founding partner Larry plays an important role in directing the growth engine of the organization. Through Larry's 40+ years' experience in both large corporate settings, together with his entrepreneurial ventures, he has developed the ability to identify what is needed, determine appropriate strategies and a course of action, and then execute with effectiveness and efficiency.
Larry is the past President and CEO of Purchasing Solutions in Oak Brook, Illinois, served as the Regional Vice President in three divisions for Aramark Corporation, Vice President of Business Development for Allied Waste, owner of Stafford's Restaurant in Pleasanton, CA and other small businesses. In addition, Larry is a certified instructor for numerous sales, sales management and negotiation programs.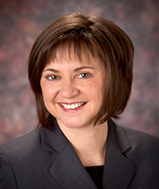 Cheryl Lohner, Founding Partner
Traverse City, Michigan
Cheryl is committed to helping businesses understand the value and impact of a talent-focused organization. Cheryl has had a passion for helping people identify and develop their own unique potential throughout her 35+ years as a small business owner and through her work for professional service businesses, educational and governmental institutions.
Since joining Culture by Choice™in 2009, Cheryl has helped us develop the technology necessary to provide us the ability to work with clients from all over the world. In addition, Cheryl works with our clients to strategically analyze and develop the potential in their people, providing the ability to make better decisions, optimize performance and position their organizations for sustained growth. Cheryl brings her multifaceted skill-set,together with her passion for empowering entrepreneurs and helping them build thriving cultures to Culture by Choice™. Cheryl was the 2009 recipient of Salute to Women in Business and has served on numerous Boards and Committees both locally and statewide and is a certified Action Plan Marketing Coach through programs developed by Robert Middleton.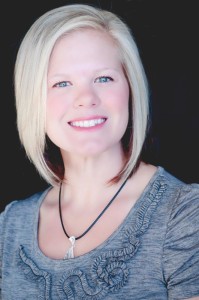 Kari Hatt, Partner
Sturgis, Michigan
Kari joined Culture by Choice™ in 2012 and brought with her a wide spectrum of skills including: project management, administrative support, marketing, GSA project and bid management, together with social media marketing and promotion.Kari is a graduate of Central Michigan University, holding a Bachelor's of Science In Business Administration, Marketing and Sports Studies. In addition to being a busy mother of three, Kari is currently serving as the Secretary for Family and Friends Supporting Our Military, is a member of the Sturgis Area Social Media Club and a Board Member-Treasurer for Hansel and Gretel Preschool.
Strategic Partners and Advisors

Zeke Lopez – The Bus Concept
Zeke Lopez is a leader in the science of Axiology and DISC providing vital evidence-based insight into individual and group performance. Zeke's extensive research, fieldwork and experience with both large companies and start-ups across multiple industries have fueled his passionate commitment towards the effective use of human performance analytics/visualization tools.
Zeke has worked 25+ years in over 35 countries, on 5 continents providing training and consulting services to professional coaches, consultants and businesses on the effective analysis and application of utilizing human performance data in business and innovative organizational development.
Hundreds of organizations have adopted his practical methods for accelerated performance across the world, including techniques and systems for individual employee selection, employee development, teamwork, and new manager training.

Jeb Blount – SalesGravy.com
Jeb Blount is a leading expert in human behavior in the workplace with a focus on leadership, sales, account management and customer service. Jeb helps companies, teams, and leaders transform their organizations and accelerate growth and profit through intense focus on interpersonal relationships. He is a sought after seminar leader and public speaker known for his ability to inspire his audiences to action.
As a business leader Jeb has more than 25 years of experience with Fortune 500, SMBs and start-ups. Today Jeb serves as CEO of SalesGravy.com. Under Jeb's leadership SalesGravy.com has experienced triple digit growth, become the sales employment niche leader in market share and is now the most visited sales specific website on the planet.Jeb is the author of six books and has published more than 100 articles on leadership, sales, account management and customer service and, his popular podcasts have been downloaded on iTunes more than 5 million times. His newsletter reaches more than 200,000 subscribers.

Frank Loriaux – Peloton Strategy, LLC
Frank Loriaux is recognized as a trusted quality management system consultant and certified lead auditor by BP America, Vodafone, Applied Materials, SQA Services, National Semiconductor and Advanced Micro Devices. Frank is recruited for his quality management system expertise, international multi-industry experience and application of due diligence. Through his consulting and auditing services, Frank has enabled his clients and their global suppliers to consistently achieve higher levels of customer satisfaction, increase productivity/quality, decrease cost of poor quality, drive continual improvement & significantly enhance supplier performance.

Peter Beaumont – ConnXN, LLC
Peter Beaumont specializes in the art and science of improving customer service.Peter has spent years helping Fortune 500 companies succeed and expand through excellent customer relationship management. Peter coaches industry leaders to truly understand the needs of their clients and helps sales and marketing professionals to map, assess, understand and develop ways of making meaningful connections in ways that result in added value relationships.Peter's experience spans three major business disciplines: Client Servicing, General Management and Brand Management. Peter is a Certified Trainer in Strategic & Conceptual Selling.

Wayne Sills – Sills Associates
Since 1982 Wayne Sills, founder of Sills Associates, has provided executive search and selection assistance to a wide variety of companies and financial service firms involving hundreds of positions throughout the United States across many sectors including banking, investment banking, consulting, private equity, manufacturing, healthcare, business services, distribution, etc., and has worked with companies in subsets of each category. Their searches and relationships range from staff level to CEO and include most functional disciplines.
Wayne's approach to business emphasizes developing a solid understanding of the culture and value system of his clients which enables his firm to assess candidates from both an objective perspective and subjective perspective, bringing together companies and individuals who have mutually inclusive approaches to business.

Paul Simon, Esq. – Business Mediation Network
Attorney Paul Simon moved out of private practice to start Business Mediation Network based on the strong belief that mediation for business disputes is a litigation alternative for a broad range of issues. Each year over 8 million new business related lawsuits are filed in the United States. It is estimatedover $200 billion was spent on litigation by Fortune 500 companies in one year. Another study predicts that nearly 60% of all companies will be involved in a lawsuit of some kind in any given year.
These remarkable figures highlight the need for every business to be able to identify sources of conflict and have a strategy to prevent disagreements from descending into full-fledged disputes whenever possible, and a plan to handle those that are unavoidable. Business Mediation Network supplies mediators with a wide-range of substantial business experience to assist in resolving business disputes avoiding or ending expensive litigation.

Laurie Stewart – L.A. Stewart Presentations
Since 1984, Laurie Stewart has been committed to developing confident, respectful leaders who powerfully and positively impact their world. She is passionate about equipping schools to create a unified culture where, despite disagreement, everyone is respected – a culture where everyone encourages and helps each other to be their very best, believing when students strengthen and build one another up they create an environment of hope where they can reach their individual and collective potential.
As a nationally known public speaker, consultant and author, Laurie facilitates life-changing conferences that empower teens to learn leadership skills, make viable connections with community leaders, and then immediately put these skills and connections to use serving others. The impact is felt through entire communities as teens directly partner with community-based organizations to develop and implement service projects.

Tim Galusha – TMG Associates
Tim Galusha is the owner and principal at TMG Associates, a boutique management consulting firm specializing in labor relations and union avoidance including positive employee relations programs to help build trust and engagement. TMG offers transformational leadership strategies to help organizations change their workplace DNA and apply lean principals and six sigma methodologies to their employment processes to create value by reducing waste, inefficiencies and cycle time.
Tim is an ongoing contributor to the Human Capital Exchange with a blog on labor relations that includes a special focus on value creation in private sector negotiations. Tim also serves as an Executive Advisor providing transition services and coaching on strategic HR issues including talent management, labor relations and change leadership.

Amy Derr – The Online Genie
Amy Derr is known in the community as The Online Genie. Prior to morphing into the Certified Online Business Manager (OBM) role, she came from a background of web design and development than spans back to 1998. During that time, she gained valuable experience in all aspects of marketing, graphic and web design, print presentations and advertising.
Through her work with various clients, Amy kept hearing time and time again horror stories about projects not getting done (website projects not being finished, unresponsive VAs, product launches going awry, etc). It was then that she decided to play a bigger game with her clients and become an OBM so that things DO get done correctly and on time! Business owners appreciate the distinguishing combination of technical and management skills offered by Amy. She has invested in herself on a very deep level and is excited to share all of this knowledge.

Western Michigan University Business Connection – Lisa Garcia, Director
WMU's Business Connection is a University office dedicated to strategically match Western's resources to the needs of the local business community. By working together with the numerous resources available on campus, the office serves as a "one-stop shop" for companies that want to engage with the University.
Whether it's seeking a research partner or enlisting the help of student groups in developing business plans, the WMU Business Connection can find the resource to help move businesses forward.

Central Michigan University Research Center (CMURC) – Erin O'Brien Executive Director
Every business needs the right foundation to be successful. CMURC takes their services one step above the rest to make that happen. Their programs are uniquely designed to deliver entrepreneurs with proven lean startup processes while connecting them to a growing community of change-makers. They believe when high potential entrepreneurs are put together with startup veterans, magic happens.